30-Days Money Mastery
Mentorship Program
These

Secret Strategies

Made Me 10

,00,000 ₹ /

Months

.
🚀30 Days Super Advance Training 🤑
Only 50 Seats Available Not Acceptable 51
Training Will Be Start After..
Only Seats Left | Hurry UP | Change your Life
Who is this Mentorship for?
Upgrade Your Income & completely automate the Work
Get more quality clients and increase your employees productivity
Get the full clarity on how to start and scale, so your annual income becomes your monthly expense
Discover the fastest method to scale your agency and achieve everything you want
🚀1st Time In Digital Marketing History
30-Days Money Making Mastery Challenge 
इस 30 Days Money Mastery Challenge में आपको 30 Days तक Everyday एक वीडियो (1-2 Hrs) मिलेंगे। जिसमे आपको Proper Training And Daily Task दिया जाये करेगा
Every week 2-3 Live Session
In This Session we Learn , How we Scale this Business Upto 1,00,000 Rs / Months
WhatsApp Chat Support
Email support
Every week live session support
Call Support*
Turn Your Free Time Into A Revenue Generating Powerhouse In Just A Few Steps
What we cover in this mentorship Program
Mindset
niche Find
Create Digital Products
Find Digital products
Product Research 
Landing page mastery( Free and paid method)
How you can Create Digital Product Selling Website
How you can use Ai in Your Business
In this Mentorship program we cover 2 Business Module but both are super advance 
Beginner Level FB Ads Training 
Advance Level Ads Training
How can I use AI In ADS 
ADS copy Creation secret 
Email Marketing Strategy 
Payment Gateway Solution 100%
How you can use fb ads in every Business secret methods.
In this stage we cover How we grow this business 1-10 lakh/Month 
Product Launching on Facebook
Product Launching on warrior Plus
Product Launching  on Jvzoo
scaling methods upto 10 Lakh
Automation All Business
and many topics 
Overwhelming Students Amazing Results
Students

Earning Start

Within 1 Week

after Training
Students 1st Sales

Trough This Training 
Work With- Oyo, Extramarks, Just Dial
Hi, I am Kapil Mathiyan, a Digital Business & FB Ads Expert with over 5 years of experience. As a FB Ads Expert & Digital Coach, I have worked with multiple brands in the United Kingdom, India, Ireland & USA.
At age 25, I founded my own training & consulting academy which has trained over 10,000+ students just in the last 2 years.
After working as a Digital Coach & Ads Expert helping multiple companies get funding with my valuation models, I found my passion in teaching & now I aim to provide top quality skill training at affordable rates to all working professionals.
Transform you and your Income ( 0Rs - 1,00,000Rs / Month)
Before Mentorship it was a nightmare
AfterMentorship we were making money on Auto-pilot
Don't get me wrong it wasn't easy. In fact it was harder, and that's because we did it all alone.
We had no help. We didn't have An investment in. Luckily for you, you are not alone and today you can get access to Digi Launcher which is the fastest route to 50k/month.
Limited Accounts Available
We are going to be direct, to the point and short.
FACT:
You are going to regret later if you are not Joining This 30 Days Challenge  today
FACT: We are allowing only limited number of users right now so that we can maintain the quality of support that we can provide to our early members
FACT: Only 50 Seats Available In A month. 
So the facts are that this offer is LIMITED both in NUMBER and LENGTH OF OFFER. You either act NOW and act FAST or you give it up for good.
There are no second chances here.
Take the advantage of this 

30-Days Challenge

 before anyone else
FREE BONOUS WORTH - 50,000 Rs +
500+ Digital Product Access
Q7AI.COM 1 Month Free Access
My Advance Digital product course access- 4000+ students enrolled in this training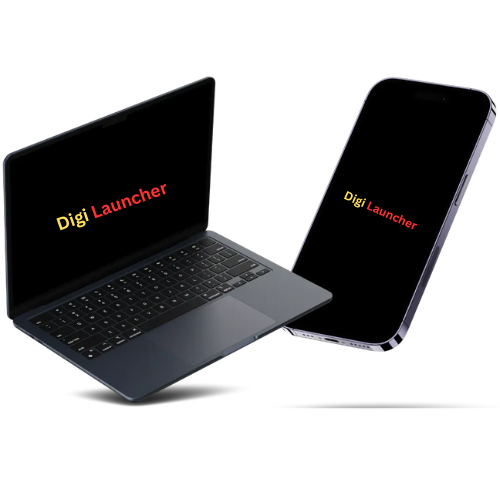 Digi launcher course access- 2000+ students Enrolled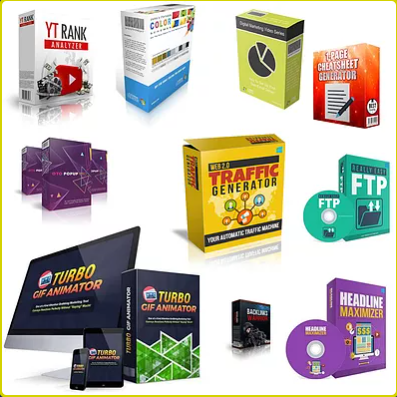 200+ Marketing Software Access
15000+Digital Products FREE
My

73 Lakh Earning

through this

30 Days Money Mastery Challenge 
Not Sure If It's Worth 10000?
See Some of Our Student's Result & Decide If It Is Worth ₹10,000 or Not...
So, instead of charging for all these benefits, which is worth over ₹45,000, we are giving it for almost nothing....
Right Now You Have 2 Choices
(Pick Wisely For A Better Future...)
Leave This Page & Go Back To Your Normal Life
I'm not going to force you to join Montership program
But please know one thing…
Doing things on your own can take a LONG time…
And I know this, because it took me years to master the craft of making money online…
But it doesn't have to be this way…
Do you really want to continue struggling for that long?
Why do that when there are shortcuts like this Program
Get This Mentorship Program
This is your shortcut to instant and easy results…
Instead of figuring it all out yourself, this is a guaranteed path to success.
Are you capable of typing?
If so, you're qualified to use This Program…
You don't have to be a genius to use this!
Which means, you can finally get success…
Do you like the sound of that all?
mentorship program is your vehicle to achieve it…
And for a limited time, you have the chance to buy it.
So go on, and Join Mentorship Program
This Is What You Can Expect When You Invest In Mentorship Today...
Pre-Launch Special:
₹10,000
Price is increasing everyday. Next price will be ₹14,999 tomorrow..I am serious!
This Offer Will Expire When The Timer Below Hits Zero!
🔐Your transactions are 100% secured. We use the best possible encryption method available.
**P.S.: This is a Limited Time Pre-Launch Offer for early adaptors of the product at over 90% discounted price. As soon as the timer hits zero, the offer will expire and then you will have to pay the full price.
Frequently Asked Questions
This site is not a part of the Facebook website or Meta Platforms, Inc. Additionally, this site is NOT endorsed by Facebook or Instagram in any way. 'Facebook' & 'Instagram' are trademarks of Meta Platforms, Inc..